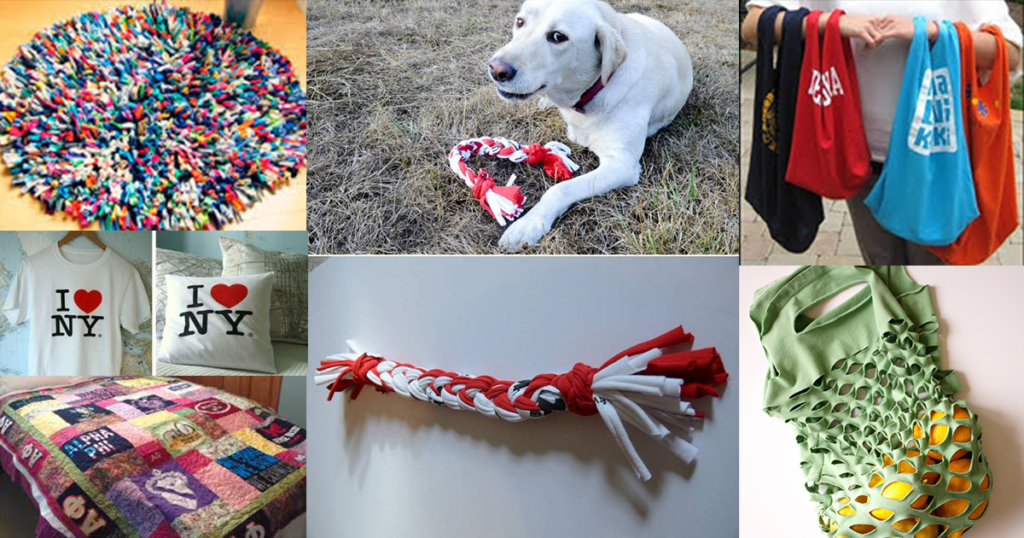 Everyone is guilty of have a ton of old t-shirts hidden in their closets. However, we all have our own reasons for keeping them stashed away. Whether it be that the shirt brings back memories or you have a few lucky shirts there is a reason for keeping it. Do you need to make some room in your closet, but don't want to part with your beloved t's? Check out our list of ideas to recycle old t-shirts:
Recycle Old T-Shirts
Of course we could go on and on with ideas to recycle old t-shirts, but we are pretty sure you don't want to sit here all day reading ideas.
What other awesome things have you made with your old t-shirts? Share with us on Facebook!