It's that time of year when the sun will be setting earlier and the ghouls and goblins will be coming out! Kids can get so caught up in the excitement that they forget about Halloween safety. We have put together a list of items that your local business can use to help keep the kiddos safe during this spooky time of year!
Halloween Safety Items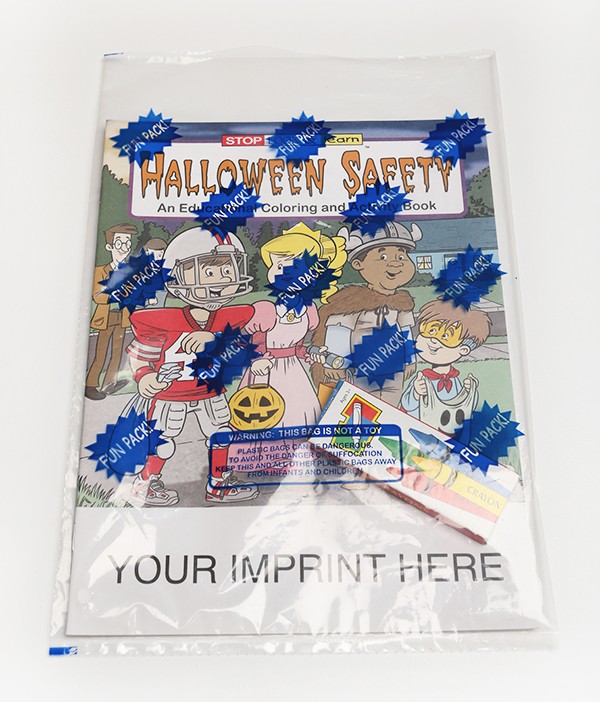 The end of october is a special time of year. Kids get to dress up and pretend to be whomever they want, and gets treats on top of it! This Halloween Safety Coloring and Activity Book has 16 pages of coloring and activities that teach important safety lessons for Halloween. Recommended for children ages 3 and up. A great giveaway for police and fire programs, costume and party stores. Don't Forget the Crayons! Make it Easy — Make it a Fun Pack: any coloring book or activity pad conveniently packaged with a 4-pack of crayons in a sealed poly bag. No assembly required.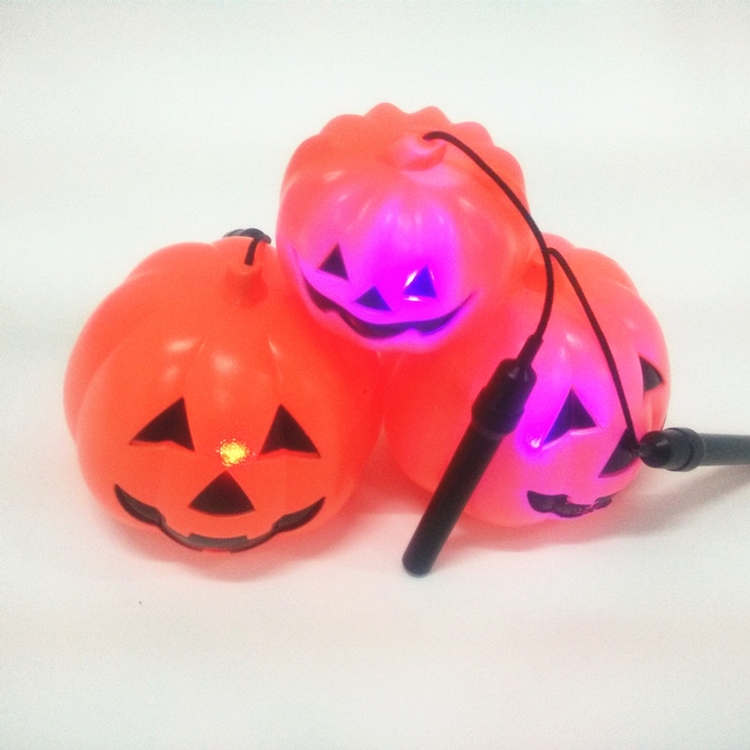 The Halloween Pumpkin Lights is made of PP & Electronic Components material. It is a great options to attach to your kids candy bag or even costume to make sure that they can been seen while trick or treating!
 Safety Reflectors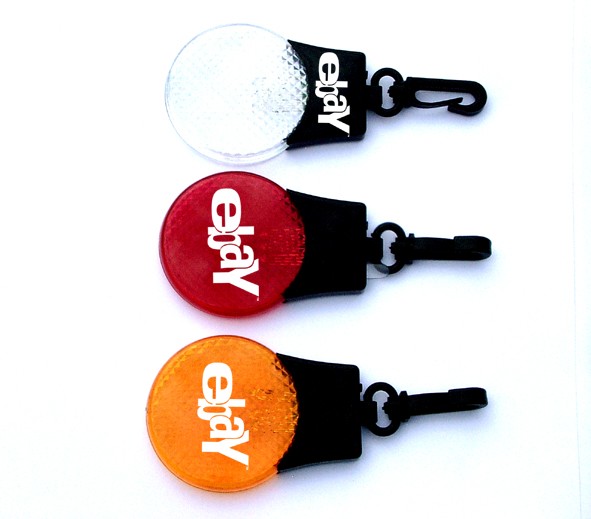 Round Shape Safety Reflector – Round shape safety LED flashlight reflector. Push button and clip on the back. Ideal for Halloween, school student, bike riding, camping, emergency, travel and self-promos.
Safety Reflector/Flashlight – Safety 3 LED flashlight reflector with swivel carabiner. Three control modes: flash fast, slow, or stay solid. Use swivel holder attachment that hooks to belt loops for added visibility at night. Ideal for Halloween, school student backpack, pets, bike riding and camping. Great gift for flashlight key holder, key tag, keychain, key ring, safety program, emergency, travel and self-promos.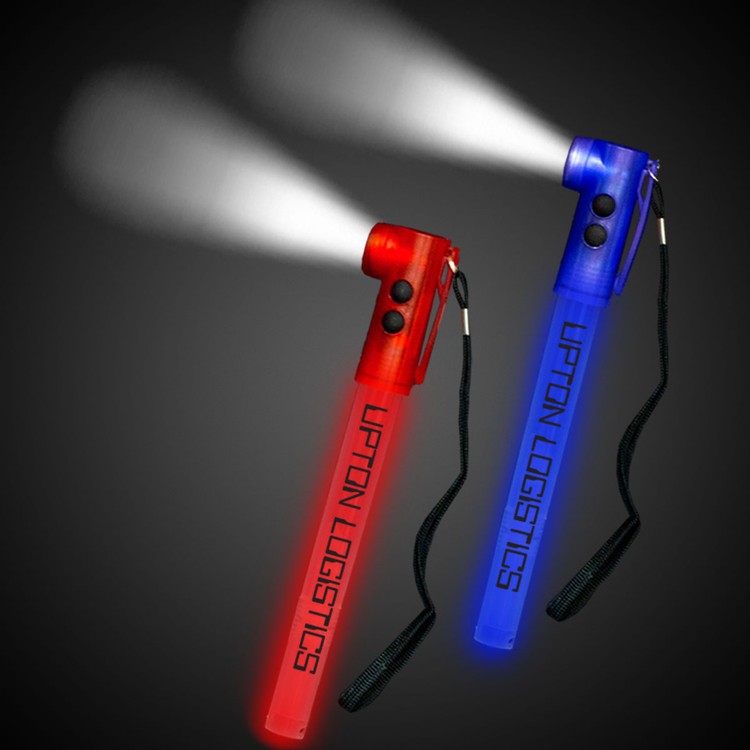 Chemical Glow Stick meets the 21st Century. Angled, Light-Up L.E.D. Light Stick. A GREAT ALTERNATIVE to the standard Glow Stick with High Powered L.E.D.'s offer a Lighted Wand, a Lighted Flashing Wand AND a High Powered Flashlight. Coupled with an Emergency Whistle, this is 1 Great Promo Item. Lanyard and batteries are included and installed. The Special Frosted Plastic in this stick ENHANCES the lighted effect. Orange is great for Halloween Promotions.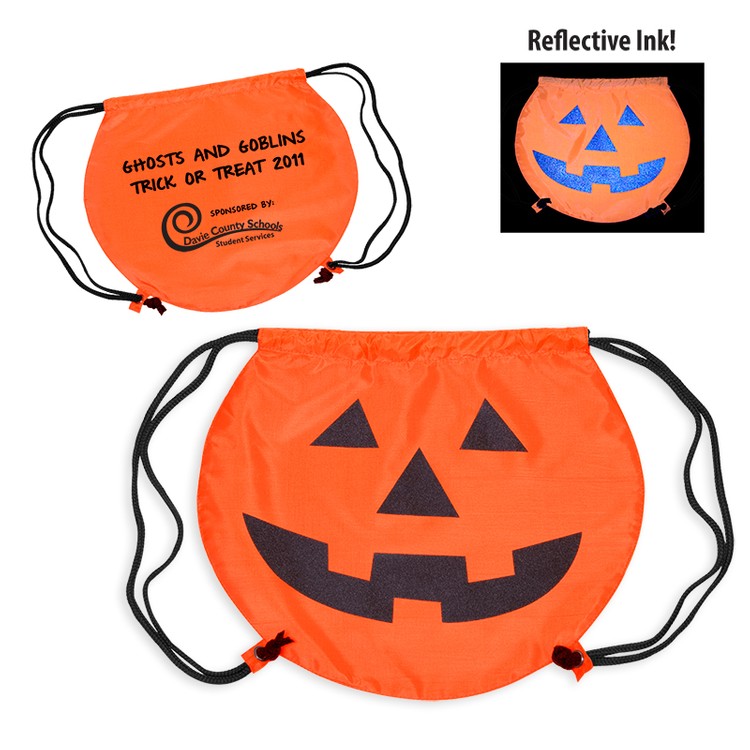 Exclusive Jack O Lantern cinch up bag is a new and unique seasonal alternative to the disposable trick-or-treating bags. Features the same durability and reliability of the classic drawstring bag. Jack o lantern stock art comes pre-printed on the front of each bag in reflective ink. Great safety precaution for a night of ghouls, ghosts, witches and goblins. Add your logo or message to the back for an exciting and professional giveaway or promotion. Made of 210D Nylon and features grommeted adjustable soft black Nylon shoulder strap doubles as drawstring closure.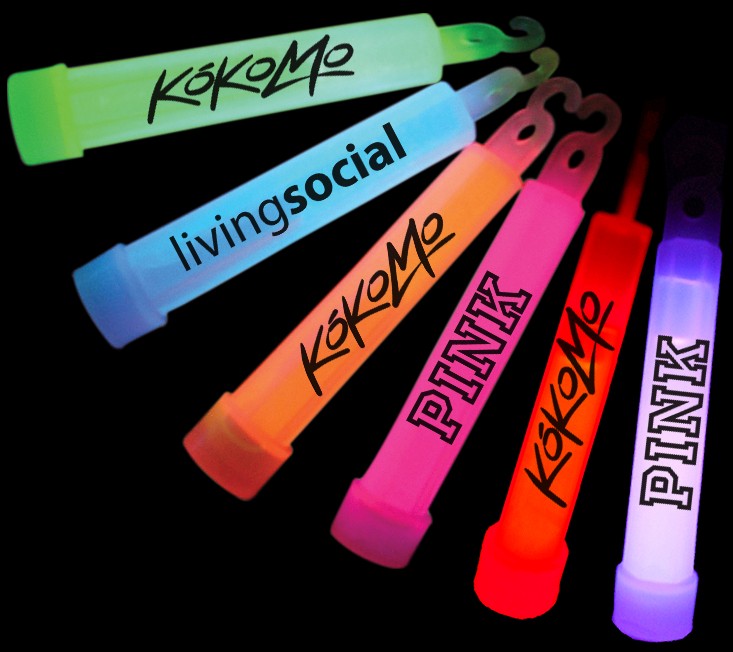 Glow sticks and bracelets make the perfect Halloween safety accessory! They are light weight and your kid won't even notice they are there. Glow sticks and bracelets come in a variety of colors and make it so your child can be seen while out trick or treating!
Contact Us with any questions!